Chairman's Message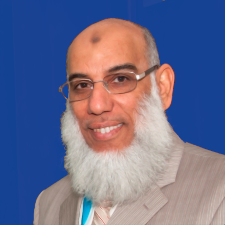 Triple e enjoys a sustainable foundation for long term organic growth due to the integrated nature of our business.
Triple e, through its various subsidiaries and group companies, has attained prominence as a front runner in the field of oil and gas services, construction and engineering through competence, competitiveness and timely delivery with highest quality standards and recognized safety performance. We take pride in our remarkable growth over the years, mainly owing to our partners, shareholders and customers.
requirements differentiates us from our competitors. For us, cooperation and teamwork are the most important enablers in achieving our goals. We will always work hand in hand and together with our renowned partners, agencies, customers and local authorities. We tend to gather the best in their expertise and thus we have on board with us partners and names that guarantee success and quality. While sectors evolve and economies change, we adapt and our businesses last. Our constant pursuit of three fundamental goals are key to our success: to strive to be the best in the fields in which we operate, to uphold strong corporate governance and to make our company a place where all employees are eager to work. But most of all, our guiding principle has always been, to create long-term value for all our shareholders.
As we look forward for the years ahead, we renew our pledge to remain committed to excellence, keep abreast of changes and innovations, adopt better management and expand into and successfully overcome all challenges before us by focusing our enhanced strategy of:
Continuing to efficiently and opportunistically undertake our development in the oilfield services activities in the near term, and improve operational performance;
Further diversifying into clean and renewable energy segments; and
Identify more business opportunities and explore possibilities of geographical expansion that create satisfactory returns to the shareholders